The forces of evil have combined: Guitar Bass
Submitted by Michael on Wed, 03/08/2006 - 00:58.
"A little over a year ago I started having ideas for a new instrument...one that would combine a four string bass with a six string guitar. I played both the guitar and bass, and some of the musical ideas I heard in my head required both instruments to be played at the same time. I struggled to recreate these sounds using my six string bass, to no avail..."
Read more at http://www.microphoneheaven.com/guitarbass/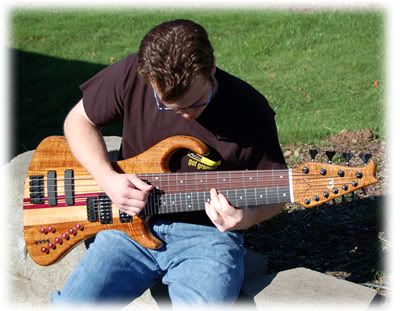 ---
---