Mexican Fenders'
Submitted by Gordy Smiff on Sat, 05/17/2008 - 19:00.
Serious question. No posers allowed.
In your opinion, how good are the instruments coming out of the Mexican Fender factory ?
Until recently I was using a Gibson Grabber (admittedely I'd had to convert it for a south paw, new home made nut etc) and a very nice piece of kit it was.
Here's a pic of my Mexican Fender Jazz. I'm impressed with it to be honest.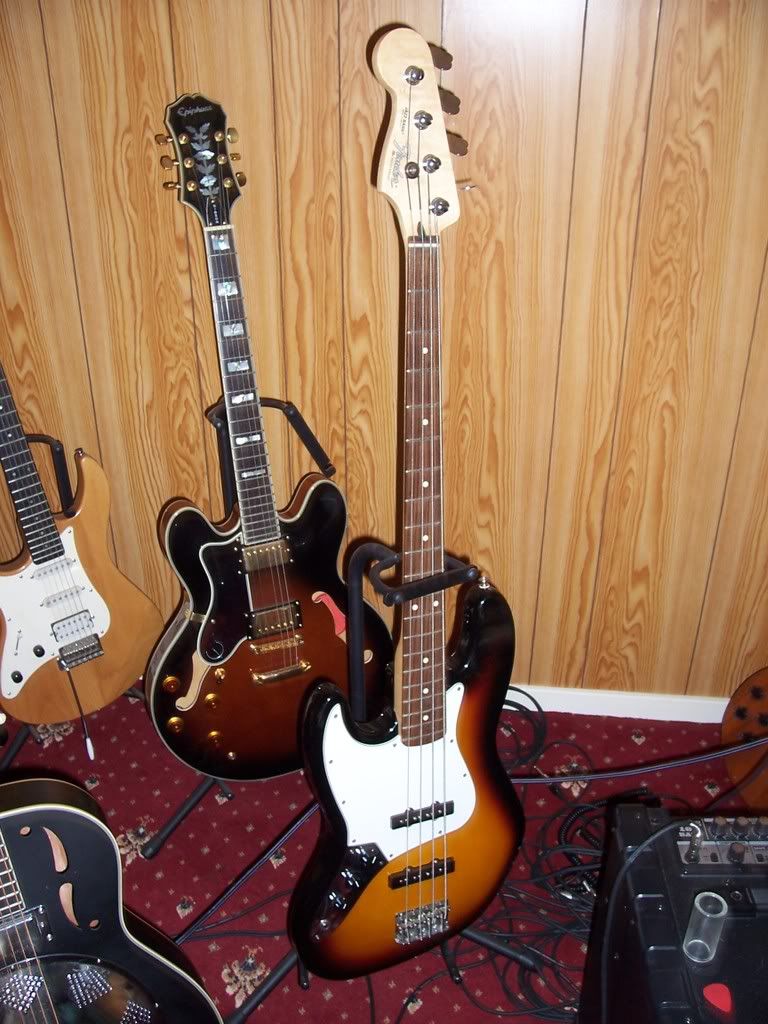 ---
---