Seymore Duncan '59's
Submitted by MichaelC on Wed, 04/22/2009 - 22:01.
Holy smokes! It sounds like I bought a new guitar!
I didn't realize how muddy sounding the Epiphone pick-ups were in my Les Paul Custom.
It took all of 45 minutes to change them out and well worth the investment. I'd have paid more for this guitar if they would have installed these at the factory. Even the Gibson pick-ups would have been an improvement over what Epi installs.
I remember back in '77 or '78 when one of the local guitar hero's I used to play with on occasion bought a new Les Paul. I wish I could say I remember it sounding just like my Epi does now, but at least it sounds 100% better than it did.
The highs are so clear it's unbelievable. The lows are well defined and solid without being muddy in the least. Both the lows & highs are still very distinct even when overdriven with the VOX.
I also bought a Boss CE-5 chorus box with this order and I'm very happy with it too. Sounds great.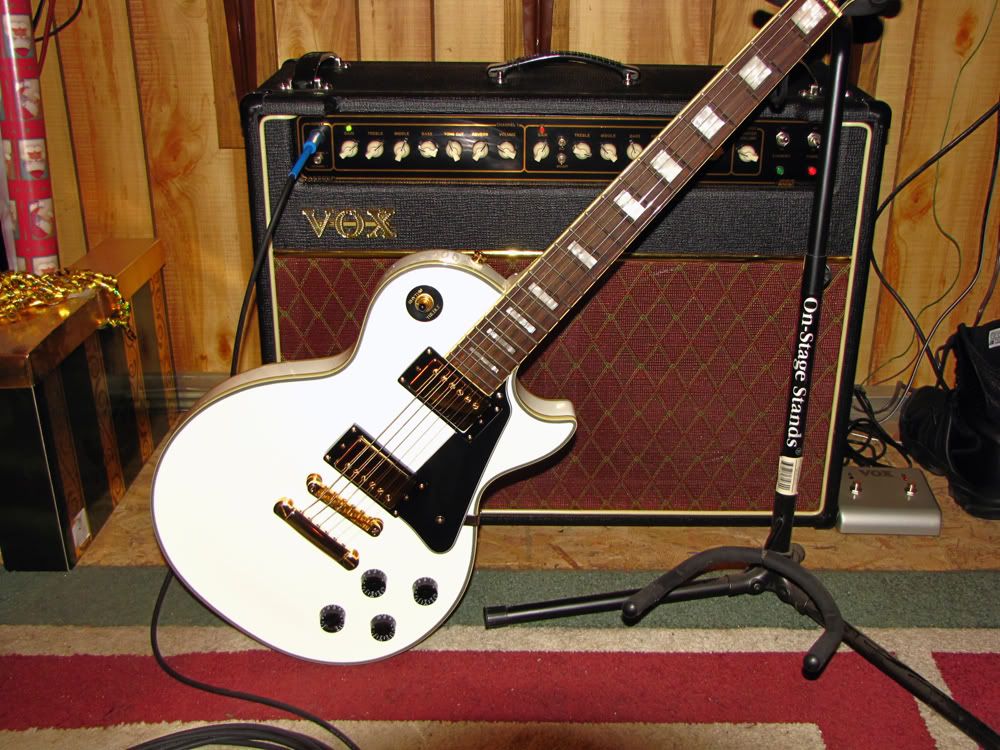 ---
---