Bavarian Vendetta Re-finish
Submitted by MichaelC on Thu, 08/27/2009 - 21:05.
Sorry I haven't been around lately. Hope everyone's doing OK.
Here is my Dean Vendetta, now a Bavarian Vendetta. It's finished with Dupli-Color automotive lacquer. The gold parts came from Guitar Fetish and All-Parts.
The pickups are from my Epiphone Custom, leftover from replacing those with Seymore Duncan '59's.
Plays and sounds pretty good. In case you are not familiar with the pattern, it is the state flag of Bavaria. This is my 'Roktoberfest' guitar.
I still haven't gotten around to finishing a guitar in carbon fiber, though I haven't forgotten about that project.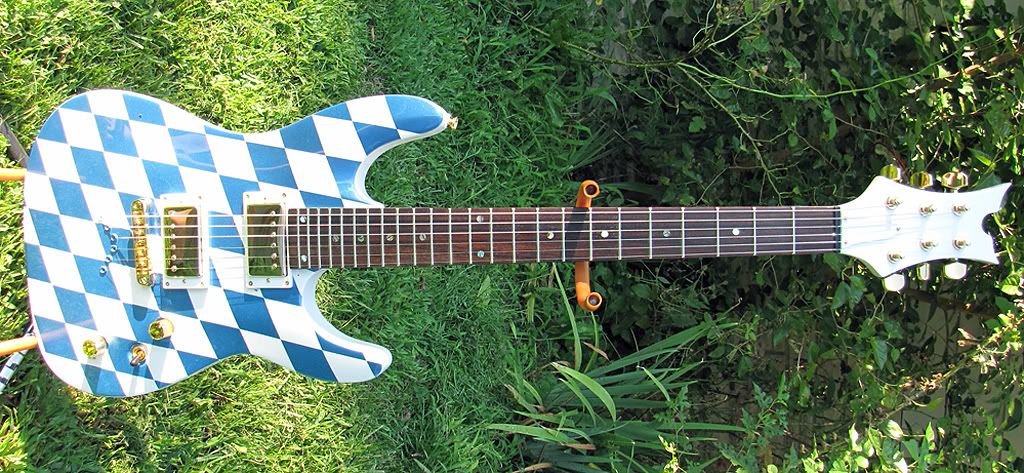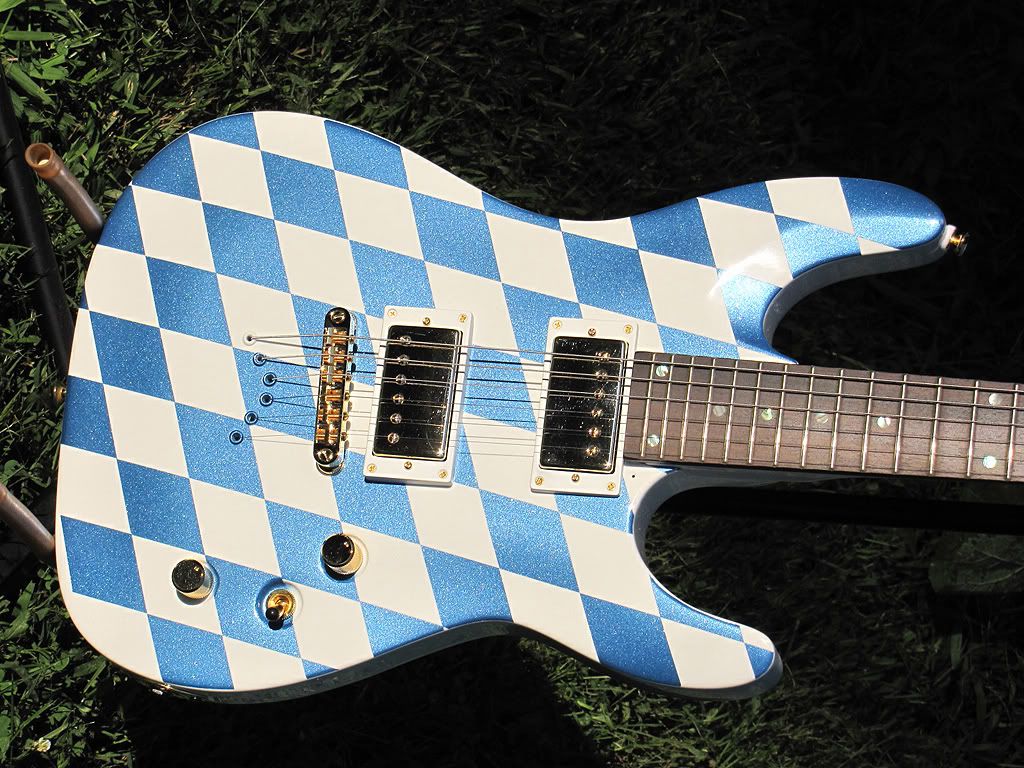 ---
---