For Sale: Custom Harper Blue Oyster Cult/Eric Bloom Guitar
Submitted by cagey cretin on Fri, 10/30/2009 - 01:53.
This is a VERY RARE, ONE-OF-A-KIND custom Harper handmade guitar (by ONLY 1 luthier). Harper guitars is now out of business, so this is a once-in-a-lifetime opportunity to own this guitar. The artwork is a hand airbrushed original design. Features a REAL Floyd Rose tremolo. Please see eBay auction # 200396878127 for all info and more pics.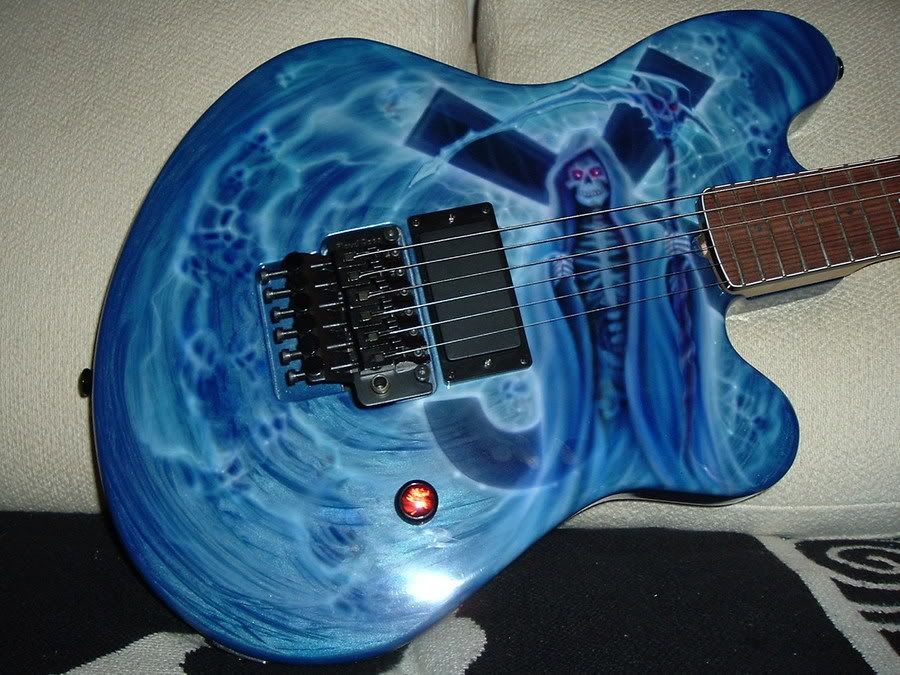 ---
---