Lyle ES 335 copy????? OK GOT SOME PICS UP!!
Submitted by sonofsoze on Thu, 01/21/2010 - 05:32.
Hello to all my fellow guitar folk out there. I'm happy to be a part of the Guitar Site.
Ok, So I recently bought a Lyle copy of an ES 335, supposedly! All the pics of Lyles that I have seen online, have the Lyle logo written in a sort of cursive looping style of writing. The one I bought, has LYLE across the headstock, in hard block letters. Has anyone else seen this? So I am just wondering if I have a copy of a copy! I also have'nt been able to find a serial number on it, have looked inside the body where I can, even with a mirror, but no luck! Did Lyle put their serials under the pups? The only markings are on the neckplate, it says " 2" and under that, is " JAPAN".
I love the guitar, it plays really nicely. There are some issues with the neck volume control, but that can be sorted out.
So if anyone can give me an idea of whats going on, that would be great.
Thanks guys, look forward to hearing from you. [img]
[/img] [img]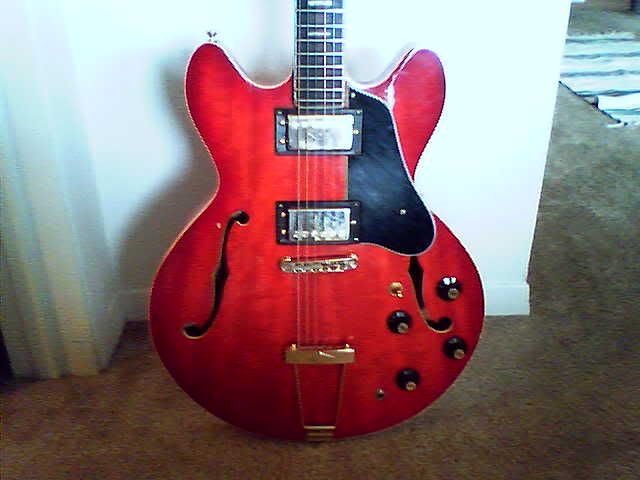 [/img] [img]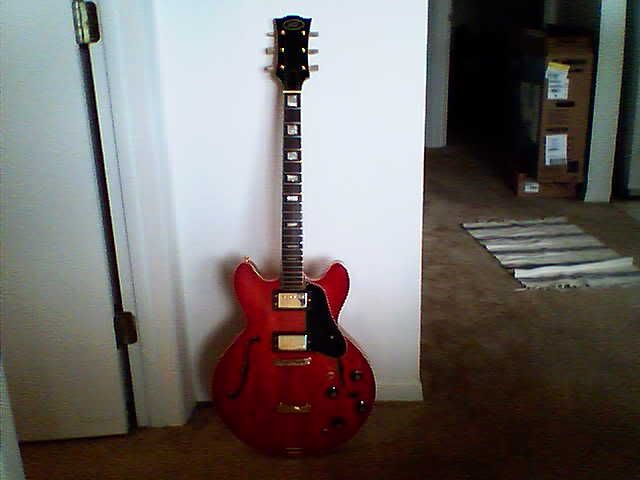 [/img]
---
---