Guyatone guitar needs identifying and assistance
Submitted by olclassy on Mon, 07/25/2011 - 00:24.
Hey everyone. I'm not very guitar savvy as far as internals and everything goes. I have owned the same acoustic and electric for the past 10 years, and haven't had any ambition for a new one. However, I recently came across this in my deceased grandfather's attic, and I thought "Hey, why not try to refurbish it?" This thing is very rusty, and is gonna need a lot of work, I know. But firstly, I want it identified.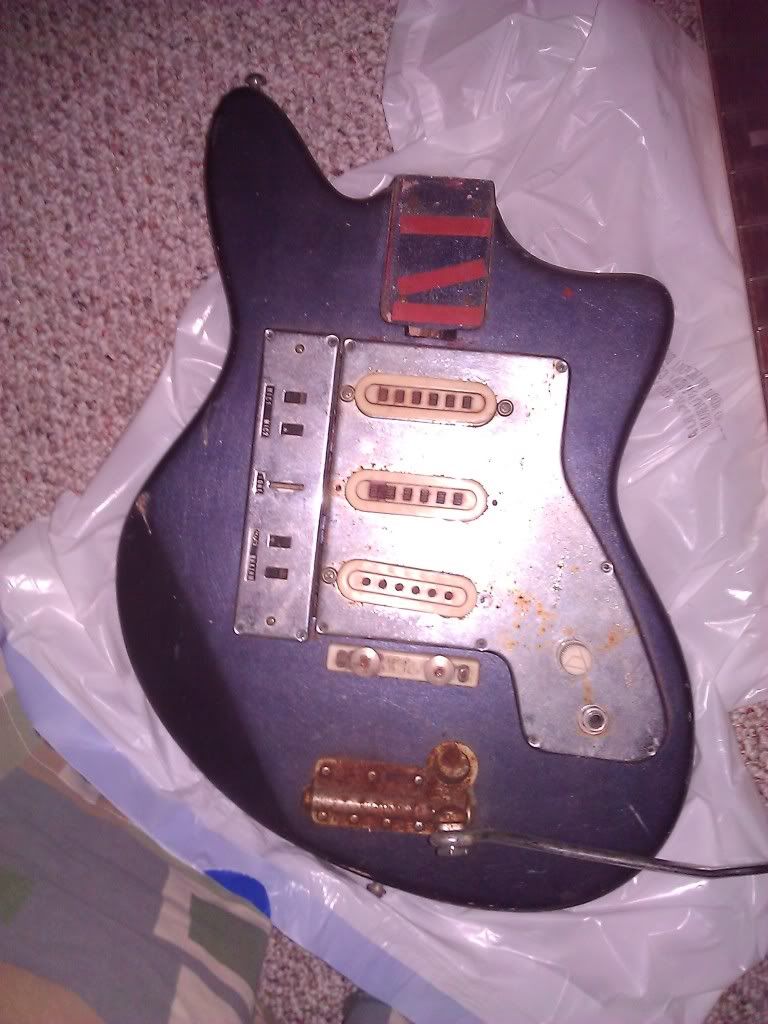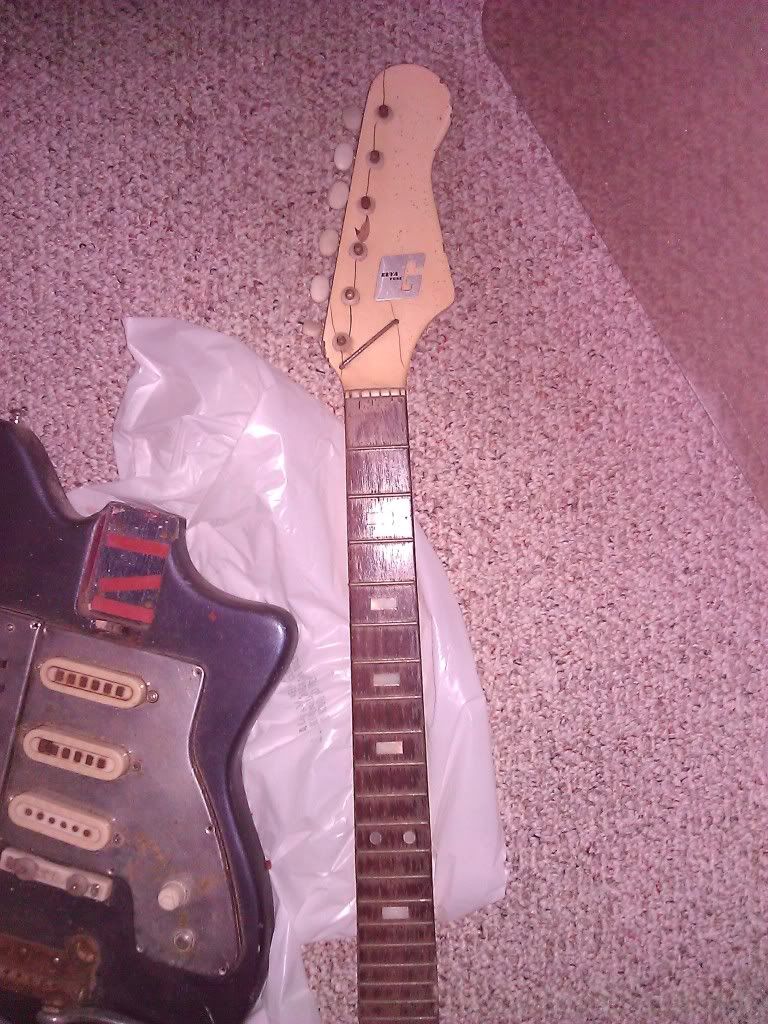 There is the outer, I then went on a quest on the inside. I'm not sure if these pictures are relevant.


I also found a serial number, however, I cannot read it. I read 41##19.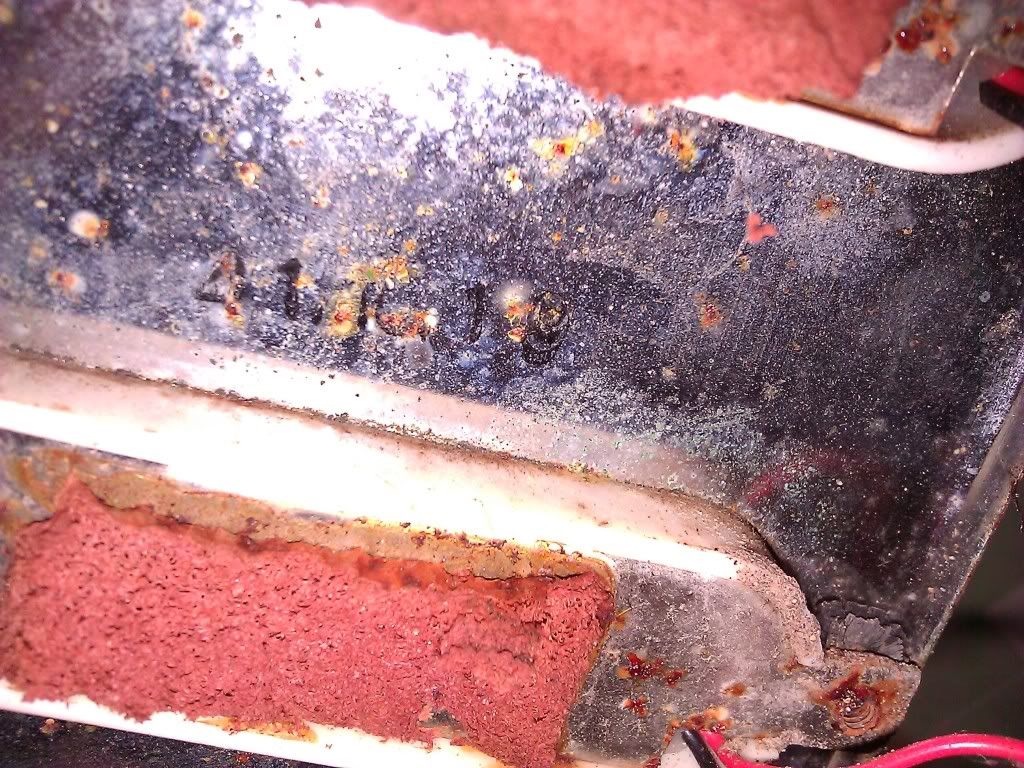 If you can identify it, what do you think? CAN this guitar even be refurbished? Are parts like this even available, or would it need a complete re-chrome?
Any and all help is appreciated, thanks.
[/img]
---
---