Henriksen's 'JazzAmp Tweety' designed for acoustic highs
Submitted by GSite_Editor on Fri, 08/22/2008 - 09:21.
Henriksen recently introduced Tweety -- a passive satellite tweeter which they say 'gives your JazzAmp the extended range necessary for use with steel string and nylon string flattop acoustic guitars without compromising the original jazz sound.'
Tweety features 75 watts max power input and can be daisy chained thanks to two parallel in/out jacks.
It'll set you back only $139.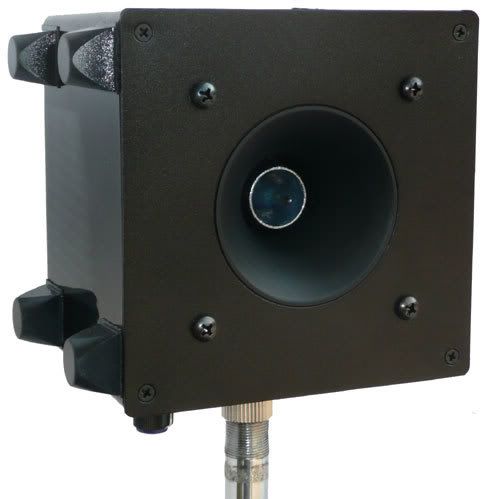 Specs:
Size:4.5" X 4.5" X 3.5", 2.5 lbs.
Power: 75 watts max input.
Speaker: Eminence® APT80.
Website: http://www.jazzamp.com/products_tweety.asp
Related News:
Schertler Giulia Acoustic Amp
Fender GB Hot Rod Deluxe - George Benson Signature Amp
Best Acoustic Guitar Amp

Feature Article
We all love the sound of a cranked tube amp, but it can be too loud in many situations. This is what power attenuators are for - reducing the loudness of your amp while retaining the cranked tube tone.
Amplifier Guides
Cheap Tube Amp Roundup
Cheap doesn't have to mean low quality - so here we take a look at the best cheap tube amps that deliver those smooth valve tones without breaking the budget.
The Best Guitar Amps Under $200
Entry-level guitar amplifiers have come a long way, thanks to tough competition. Manufacturers are always on their toes to get the upper hand, packing as many quality features as they can, inside compact combo amplifier packages.
The Best Guitar Amps Under $500
We will show you how far $500 can take you with our selection of the best guitar amps in this price range.
The Best Blues Amp Buyer's Guide
With so many amps to choose from, getting the right blues amp can be a little daunting but this guide will set you on the right path with classic sounding blues amps.
The Best Acoustic Guitar Amps
We have taken a good look at the best acoustic amps, amplfiers with "wooden hearts" that faithfully reproduce minute details of your acoustic guitar sound and playing.