Submitted by GSite_Editor on Fri, 08/22/2008 - 09:21.
Henriksen recently introduced Tweety -- a passive satellite tweeter which they say 'gives your JazzAmp the extended range necessary for use with steel string and nylon string flattop acoustic guitars without compromising the original jazz sound.'
Tweety features 75 watts max power input and can be daisy chained thanks to two parallel in/out jacks.
It'll set you back only $139.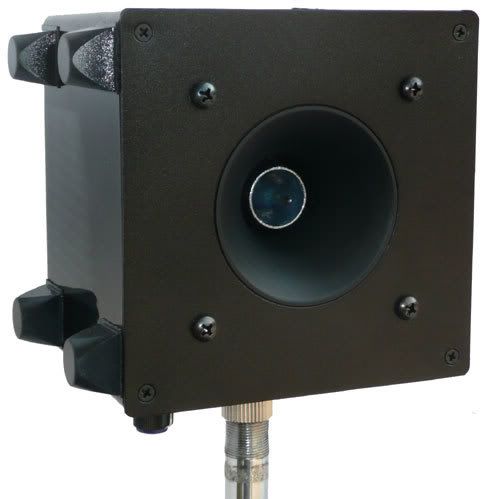 Specs:
Size:4.5" X 4.5" X 3.5", 2.5 lbs.
Power: 75 watts max input.
Speaker: Eminence® APT80.
Website: http://www.jazzamp.com/products_tweety.asp
Related News:
Schertler Giulia Acoustic Amp
Fender GB Hot Rod Deluxe - George Benson Signature Amp
Best Acoustic Guitar Amp