MIDI Z-TAR VRX Guitar and other eBay bits
Submitted by Michael on Wed, 04/12/2006 - 00:02.
A few eBay US finds this morning....
MIDI Z-TAR VRX Guitar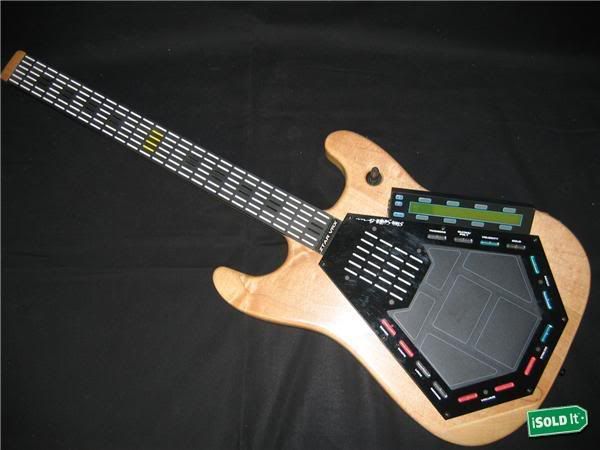 "The fingerboard is actually a specialized keyboard with a touch-sensitive key each note position. You can play the Z-tar like a guitar where you fret with one hand and strum with the other hand, or you can tap the fingerboard keys to play them as you would a keyboard, only you're playing the same scales and fingerings that you use on guitar." (eBay link)
More of their stuff: http://www.starrlabs.com/
Python Pickguard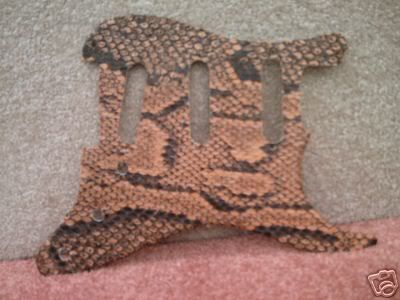 "Python skin bonded to a sheilded, 3-ply, 11 hole Stratocaster style pickguard." (eBay link)
Casio DG20 MIDI Guitar
Was this one in the worst? I remember a Casio very much the same.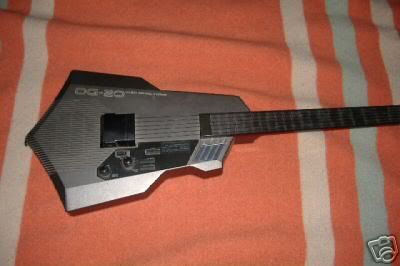 "The guitar has its own inbuilt sounds. Among the inbuilt sounds are: Aco Guitar 1, Aco Guitar 2, Aco Guitar 3, Aco Guitar 4, Electric Guitar 1 & 2, Flanger, Distortion, Golcker, Crystal, Harp, Flunky Clavi, Shamisen..." (eBay link)
Nothing we haven't seen before... but meh, something for us to look at :)
---