Harmos Guitars
Submitted by glw on Tue, 07/04/2006 - 13:30.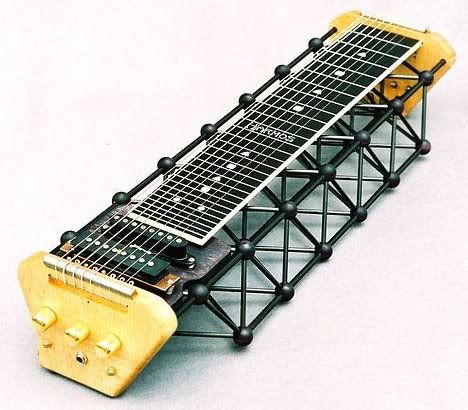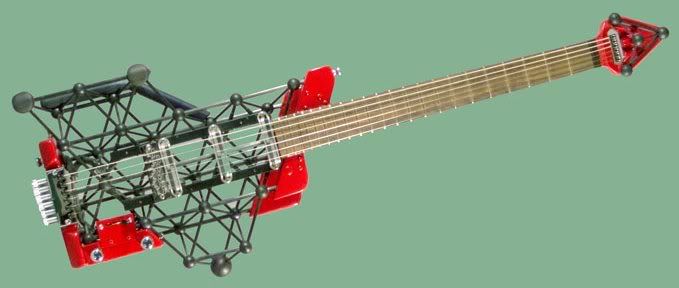 Apparently, the "21st Century carbon fibre space frame" adds innovative tonal resonance to your music (so it says on the website) supposedly by accentuating the overtones rather than absorbing them into a solid body as on most other guitars.
http://www.harmosmusic.com/index.htm
Now, where have I seen that design before?...
---