As if I need another reason to think Chad Kroeger is a moron
Submitted by Michael on Thu, 07/27/2006 - 23:17.
Nickelback singer Chad Kroeger has been charged with drunk driving... http://www.nme.com/news/nickelback/23748
Also, who would run if they saw George Michael these days come out of the bushes.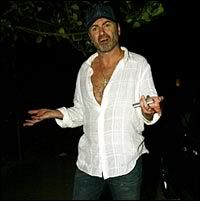 Not that I have a prob with what George was doing. I feel more sorry for the fat guy it was with.
---