HELP ME!! Identify My Guitar
Submitted by MIKEcos on Mon, 09/28/2009 - 00:49.
I bought this guitar a while ago at a garage sale for $5. It needs some wiring and a few other parts.
The only thing I did to it so far was sand and paint it.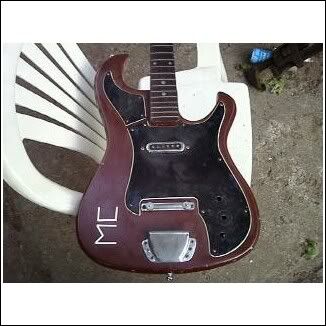 It has a black 2 part pick gaurd and a single pickup
[img]http://i1022.photobucket.com/albums/af347/mikecostello1987/guitar4.jpg [/img]
On the back metal plate it says "Made in Japan"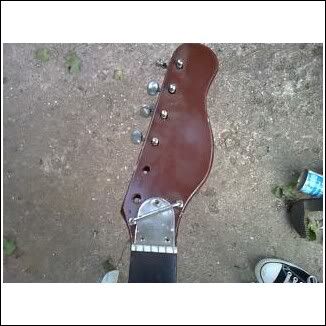 The metal plate on the head stock says "Adjustable Rod"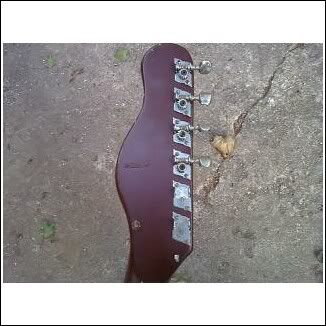 As you can see, I need some tuning pegs.
Does anyone know what it is?
If I had to guess, it's probably a cheap japanese knock-off starter guitar, but it looks pretty cool.[img][/img]
---