ANDY BRAUER STUDIO RENTALS, Inc.
ANDY BRAUER STUDIO RENTALS, Inc.
Note: The link to the website 'ANDY BRAUER STUDIO RENTALS, Inc.' is not shown because it is currently unavailable.
Since 1979 - Guitar and Amp rentals, repairs, storage, cartage. Serving the Los Angeles area.
Welcome to Andy Brauer's ...
ANDY BRAUER ONLINE AUCTIONS

A division of ANDY BRAUER STUDIO RENTALS, INC.
Welcome to Andy Brauer Studio Rentals, Inc. the full-service company trusted by musicians around the globe.

Our personal and efficient service has, and will continue to, set us apart.
Our online auction goods and service are second to none.

We describe each lot accurately, package items professionally, and

promptly ship all winning bids, fully insured upon request.
ANDY BRAUER ONLINE AUCTIONS

We're distinguished as an eBay PowerSeller, based upon our excellent feedback record;
amount of business successfully conducted on eBay;
satisfaction guarantee policy to our customers;
and ability to uphold the core community values of eBay.

Our promise of satisfaction:


We promise to serve our customers, as nearly as we can, to complete satisfaction.

We promise a 48-hour approval period on most items (inquire),

wherein if you are not completely satisfied with your purchase,

you can return it to us, at your shipping expense.

We promise to make an exchange, or issue a refund or credit.

We promise to be fair and reasonable with you on any complaint or adjustment,

always considerate of your point of view.

We aim to please! So click on, drop in, and check out the action!


ANDY BRAUER STUDIO RENTALS, INC.


?subject=Question for Andy"> E-Mail Andy Phone 818.763.8639

Office hours are M-F 8-6, after that call our

24-hour pager: 818.904.8686 or mobile phone: 818.631.3777
Personalized Service to Musicians Since 1979
23 Years of Excellence
"Quincy Jones, Jeff Porcaro and
David Foster

urged me to start my own cartage company.

But rather than just storing and transporting gear, we went further,

to renting fine instruments for concerts and recording."
NoHo News, April 2000.
Since opening our doors in 1979, we've provided service & gear to everyone
from Aerosmith to ZZ
Top, and have consistently ranked as L.A.'s #1 source

for great guitars, amps, basses, cabs, speakers, accessories, and friendly advice.
Of course, there's a reason that we're #1. With our huge selection of gear, we have

exactly what you need. Just ask Larry Carlton, No Doubt, The Rolling Stones, Eric Clapton,

Red Hot Chili Peppers, Korn, Bob Dylan, The Offspring, Foo Fighters, Marilyn Manson,

Sheryl Crow, Robben Ford, K.C. Porter/Santana, Don Was, & our hundreds of other clients.
We're dedicated to providing the best gear for any recording situation.

"There's nothing like an old Fender or Gibson that says "Hello" when you pick it up to play."

-Andy Brauer, GUITAR PLAYER Magazine
We take care of equipment details so you can concentrate on playing.
Our collection is maintained daily to keep it in top condition.
All instruments are carefully transported by trained personnel in our own trucks.
We deliver, set up, and tune per your instructions and specifications,


so instruments are ready to plug in & play when you walk in to your session or gig.
A simple phone call when you're done, and we come pick up the gear.
And it's more affordable than you think...Call us for a quote!

We work with any budget and our prices have not gone up in 15 years.
If you've been a longtime client, we thank you for your friendship and support.

If you're a new customer, we welcome you to our growing family!

Give us a call! We look forward to serving you soon.
We are also experienced in the demands of Cartage & Set Up.

Our clients include Walter Becker, Paul Bushnell, Michael Elizondo, Nathan East,

Steve Farris, John Fogerty, Paul Fox, Stu Hamm, Ross Hogarth, Randy Jacobs,

Laurence Juber, Larry Klein, Michael Landau, Steve Lukather,

Michael Lockwood, Joni Mitchell, Dean Parks, John Pierce,

Carlos Rios, John Shanks, Neil Stubenhaus, Ed Thacker, Michael Thompson,
Carl Verheyen, Freddie Washington, David Williams, Ritchie Zito, and more...
We are fully insured and licensed by the State of California (CAL T#145-234).

In addition to Cartage and Rentals, we also offer
Storage
Player Referrals
Freight Forwarding
Personalized Tone Consulting
Case Configuration for Touring
Vintage Guitar Appraisals and Sales Assistance


and

Maintenance, repairs, restorations, and mods


Our well-stocked, well-staffed technical department


expertly handles even the most challenging repairs.


And if you can't come to us, then we come to you.
STUDIO ... LIVE ... VIDEO ... FILM ... TELEVISION
24 hour accessibility ... 7 days a week
"ANDY BRAUER RENTS GUITAR GEAR...
Andy transports, sets up and does sound checks.

He stores, services, cleans, maintains and restores.

He does seminars, instructional videos, and informational videos.

He writes, retails, consults, and reviews. And Andy talks."

-GUITAR PLAYER Magazine, June '88
EXCLUSIVE! OUR CUSTOMERS RECEIVE "2 for 1" EVERY
DAY
You know us for our great vintage to state-of-the-art guitars, amps, basses, and effects.

But you may not know that ANDY BRAUER STUDIO RENTALS has been chosen

by select U.S. and international manufacturers to introduce some

terrific gear to LA's studios, artists, and producers.
We represent 45 manufacturers

of guitars, amps, basses, and effects,

and offer FREE use of their gear when you rent from us.
So, next time you call ANDY BRAUER STUDIO
RENTALS to order a Marshall top (for example),

ask for the "2 for 1" special. You'll get to choose a second top from our extensive menu.

It will be delivered FREE with the Marshall for you to try FREE!

It's that simple! The offer applies to guitars, basses, amps, and effects.


Japanese character image courtesy HIRO SASAKI. Domo!

Have you visited our North Hollywood showroom?

Make an appointment to stop by

...We'll be waiting to welcome you

ANDY BRAUER STUDIO RENTALS, INC.


?subject=Question for Andy"> E-Mail Andy Phone 818.763.8639


Office hours are M-F 8-6, after that call our


24-hour pager: 818.904.8686 or mobile phone: 818.631.3777
Rock n' Roll sandwich!
Get "Brauer-ized" by visiting these


May 31: In compliance with eBay's policy, we've relocated our links HERE, at andybrauer.com.

Come check out our web site today!

Current Loot available from Andy Brauer:
Item Start End Price Title High Bidder
ANDY BRAUER ONLINE AUCTIONS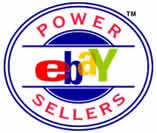 Praise: Andy sets the standard by which all other sellers should be measured. A++++++
Praise: Fast Pay!! Smooth Transaction!! Would Recommend!! A+++
Praise: Very Professional, Great Service, Smooth Transaction, Highly Recommended!!!!!
Praise: Fast shipping, great seller to deal with, A+++Thanks!
CLICK HERE to view my entire Feedback Record ... 395+ Positives (as of 12-03-02) and growing!

(And that doesn't count dozens of PFB that weren't posted by satisfied buyers...go figure!)
Date: Thurs, 12 Oct. 2000

From: Joe in NY

"Dear Andy, I wanted to drop you a line after viewing your web page,

to say that musicians in California are incredibly fortunate

to have a company like yours providing the services you do.

N.Y. needs to have something like that here.
I've been a fan since reading your profile in Guitar World entitled

"Studio Rats," probably in '87. Later I followed your monthly column in Guitar Player.

Much like yourself, I am a gear-a-holic.

The magazine article that was very interesting was your profile

in 20th Century Guitar, whom I wound up writing for for 3 years.

Later I went on to write for Guitar Shop.

You should consider penning some more articles.
Why is Steve Lukather selling those outrageous sounding amps?

The sound he got on the Tubes albums defined great tone.

Incredible sounding tone machines.
At any rate, I just wanted to tell you that NY needs a

dedicated service co. like Andy Brauer Studio Rentals.

It could revive the studio scene here."
ANDY BRAUER MUSICAL INSTRUMENT APPRAISALS

ESTATE LIQUIDATION AND AUCTIONS
Andy Brauer offers the most comprehensive service for fast, accurate, and objective identification and valuation of vintage guitars and amplifiers. Our expertise covers all categories of objects - from electrics & acoustics to cases and amps to speakers...the list goes on...

WE HAVE BEEN LICENSED TO DO BUSINESS IN CALIFORNIA SINCE 1979
CONSULTANT TO:
COLLECTORS - HEIRS - TRUSTEES - ACCOUNTANTS - ATTORNEYS - REALTORS - BANKS - MUSEUMS - INSURANCE COMPANIES - CLAIMS ADJUSTERS - EXECUTORS
SELECTING A REPUTABLE APPRAISER OR ESTATE LIQUIDATION SERVICE.
OUR PROMISE:
TO PROVIDE FREE CONSULTATION AND FURNISH OUR FEE SCHEDULE PRIOR TO BEGINNING ANY WORK;
NEVER RECEIVE ANY FEE BASED UPON A PERCENTAGE OF THE APPRAISED VALUE;
AVOID ANY AND ALL ASPECTS AND ACTIONS THAT MIGHT CONSTITUTE A CONFLICT OF INTEREST; and
PRESENT OURSELVES IN A CONSCIENTIOUS, ETHICAL, COMPETENT, AND PROFESSIONAL MANNER.

ADDITIONAL SERVICES:

ANDY BRAUER IS AVAILABLE FOR:
SPEAKING ENGAGEMENTS FOR CLUBS, ORGANIZATIONS, ASSOCIATIONS
SEMINARS AND LECTURES * ?subject=Speaking Engagement Inquiry - ANDY BRAUER"> Please inquire via email or phone (818) 763-8639.

Related Article:
Practice Amp Roundup

---
---