Silica Gel
Submitted by glw on Thu, 06/22/2006 - 21:04.
I decided that I didn't really need three Stratocasters, so have given in to a friend who was wanting to buy my Antigua re-issue. (Yes, really!) I decided to replace it with an acoustic and after some intense research into what kind of acoustic I made my mind up that I wanted an Ovation.
Well, today I got my Ovation, and she is indeed a beauty. It's a Korean-built Ovation Celebrity model; I'm not rich enough to afford one of the American-built jobbies.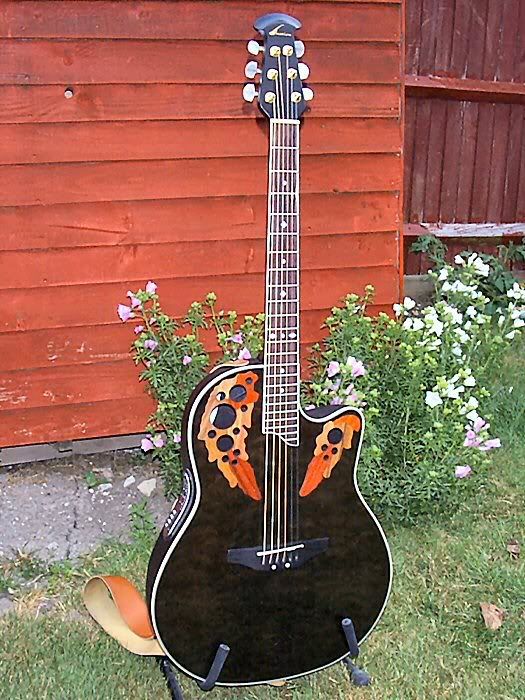 Anyway, it sounds fab, and I was really surprised at the volume that it pumps out when played acoustically. I was expecting it might be quite quiet like other electro-acoustics I've played in the past.
After a while I noticed that something was rattling about inside the guitar. After some gentle shaking, I was able to get the offending object to fall through one of the 15 soundholes (count them!). It was - as I had suspected - a packet of silica gel. (For those who don't know, it's a dessicant, which absorbs moisture).
Now, here's my question: Silica gel inside acoustic guitars - a good thing or a bad thing? In the past I've heard both opinions expressed. Should I leave it in there, or should I chuck it out?
---
---