Can anyone identify this SG?
Submitted by glw on Mon, 04/28/2008 - 15:21.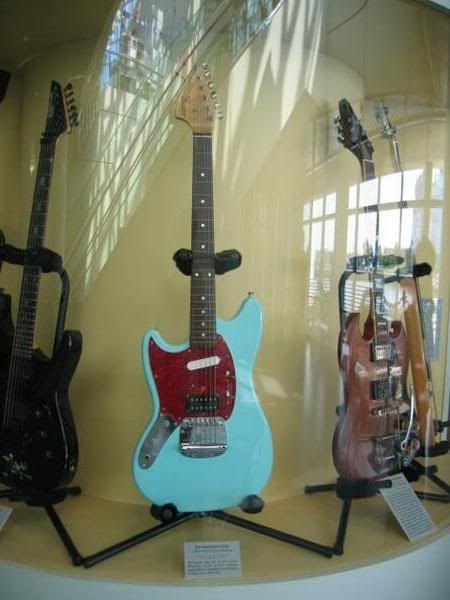 Ignore Kurt Cobain's Fender Mustang in the centre of the pic. The guitar I'm trying to identify is the Bigsby-equipped SG with the Flying V headstock on the right of the picture.
Does anyone know anything about this guitar? Is it a one-off Gibson or a Frankenstein jobbie? Also, any clue as to who might have owned it?
The picture was taken at the Rock 'n' Roll Hall of Fame in Cleveland.
I've tried Googling it, but came up with nought, but feel free to out-Google me!
---
---