Gear Pictures
Submitted by Bassman5000 on Mon, 08/07/2006 - 22:35.
Hopefully I start something here with "gear pictures" post 'em guys(&gals)
Sorry in advance if these pictures are too big!!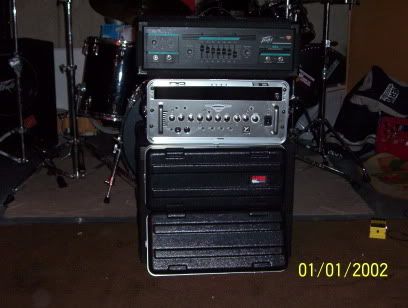 I don't actually yse the Peavey MKIII anymore but I keep it around for back-up. I use the Yorkville Bassmaster 800 in a Gator road case now.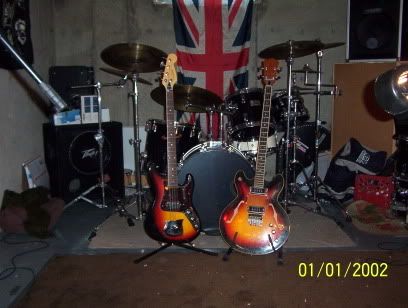 These are the old style electrics that I have. On the left is a Guyatone 4 and the right is my '67 Framus (the reason I could answer some questions in a previous topic in guitar stuff)


These are my fav's on the left is an Ibanez SR400 and on the right is an SR405. I use these when playing live.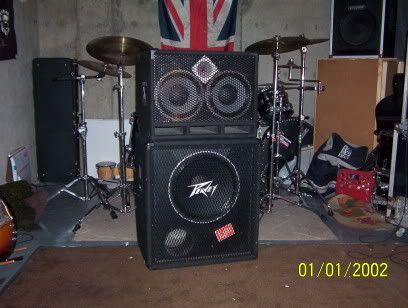 These are my speaker cabs. On the top is an Eden 2x10 and on the bottom is a Peavey BW1505


these are the only pedals I use in my set-up: Boss tuner (TU-2) digital delay (DD-3) and overdrive (ODB-3)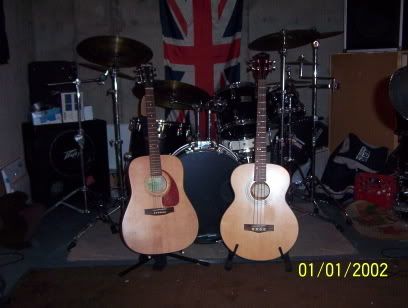 I dont use my Fender acoustic too much on stage but man it sounds good LOL. The Simon and Patrick six string is just so I can fake being a guitar player LOL :D [/img]
---