GuitarSites newest member, please welcome Ken.
Submitted by Michael on Wed, 05/24/2006 - 23:10.
I'd like to personally welcome our newest member, Ken Frog. We hired him here at work because of his previous music industry experience.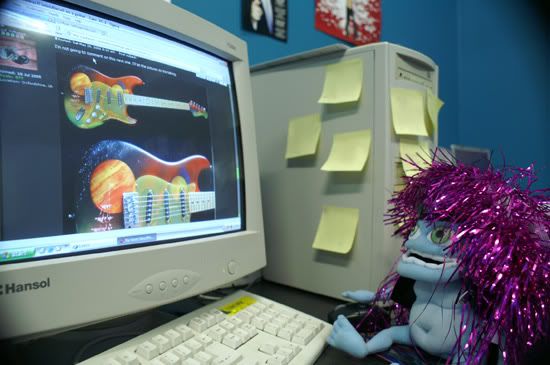 My Donald Trump and Coffin Case guitar girl poster just visible.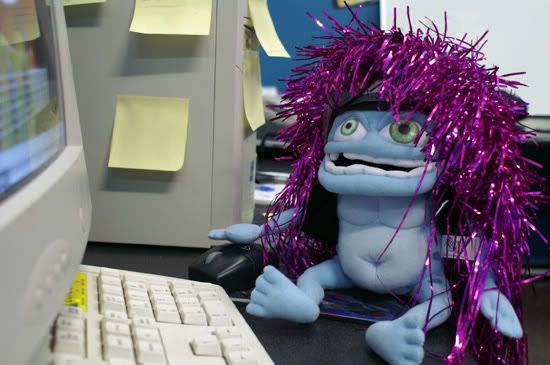 Stacey bloody hates him.
---