Help identify this bass.
Submitted by ibanezbenz on Sun, 09/28/2008 - 02:42.
Hey, i've had this bass guitar sitting around the house for a while. It was an old bass guitar that my grandfather had and gave to me before he died. Unfortunately he didn't leave any identification nor does it have anything on the guitar itself. I don't have much knowledge in identifying these sort of things, and i am not wishing to sell it, so give me your honest guesses on what it is.
Thanks in advance...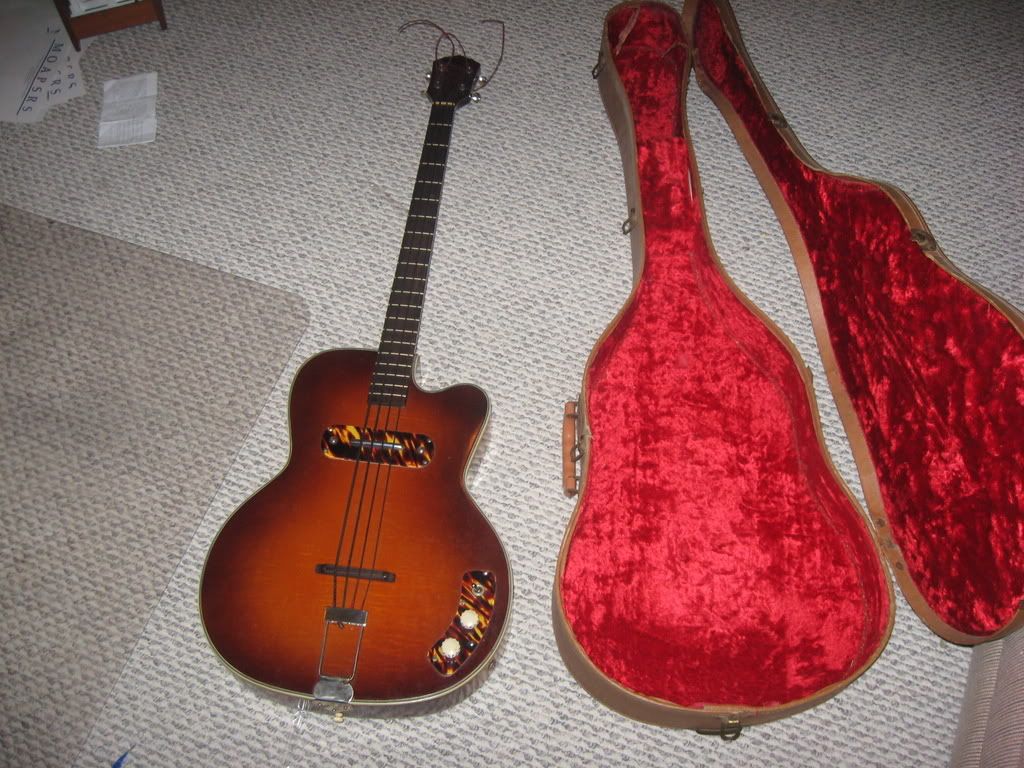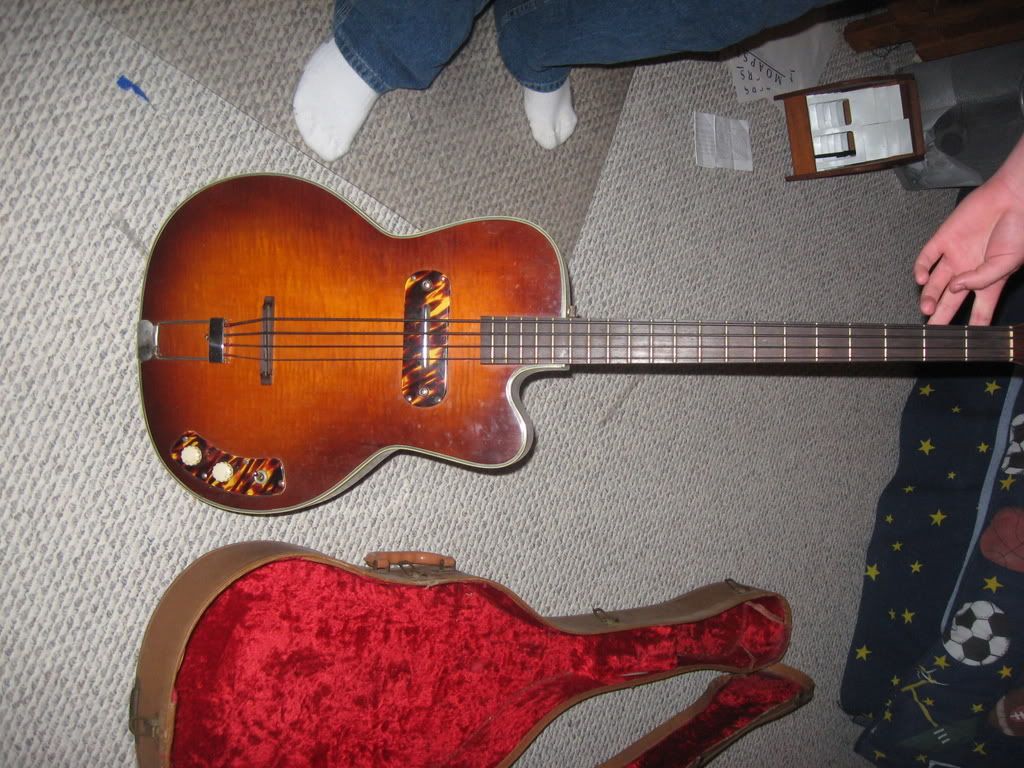 ---